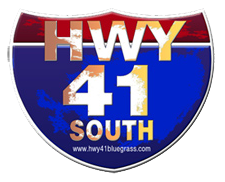 Mark Horn has played with several regional bluegrass bands and won the 2010 Florida Old Time Music Championship mandolin competition.
Donnie Harvey began playing the banjo at age nine. He played with the late great Larry Rice as a teen and the lessons learned are obvious when you hear him pick on stage with 41. Donnie also contributes his smooth baritone to the harmonies that are essential to the HWY 41 SOUTH sound.
David Beaumont has been a well known musician in bluegrass circles for many years. Hailing originally from San Antonio, Florida and now making his home in Fort Lonesome. David plays guitar, bass, mandolin, and banjo.